ALVAOk so. — The Bull Smokehouse and Saloon, a rural restaurant and bar on the west end of this Woods County town, offers a safe place for families, students and others to grab a quick lunch or stay late to play pool.
Pete and Courtney Nesseralla, owners of The Bull, are active participants in the community individually and as business owners. Throughout the throes of the pandemic, they said they've found community support really goes both ways.
"When you support the community, the community is going to support you," Pete said. "We do as much community support as possible. If there's something that needs to be done, we'll walk on it. »
The Bull was formerly known as the Angry Bull Smokehouse and Saloon and was intended for ages 21 and older, with Alva housing the main campus of Northwestern Oklahoma State University.
When the Nesserallas took over the restaurant, they decided to make it more family-friendly, refine the menu and "keep it local".
The Bull opened under new ownership in January 2020. They were open a month and a half before the two-month COVID shutdown, which affected their eligibility to receive part of the government funding intended to help those during the pandemic.
"We didn't want to lay off workers, so we offered them things to do," Pete said. "We were going to buy $1,000 worth of food from our distributors and distribute it among our workers so they could go home and eat. We had to do different things. We had to keep people afloat.
When the restaurant reopened in May, Pete said it was like it had never been closed. Business resumed as normal without too many problems, he said.
"We just carried on with our business as usual and treated it like that," Pete said. "We did extra things if people had COVID, and they couldn't come in. We delivered. If people needed anything, we always took care of them, especially if they were sick.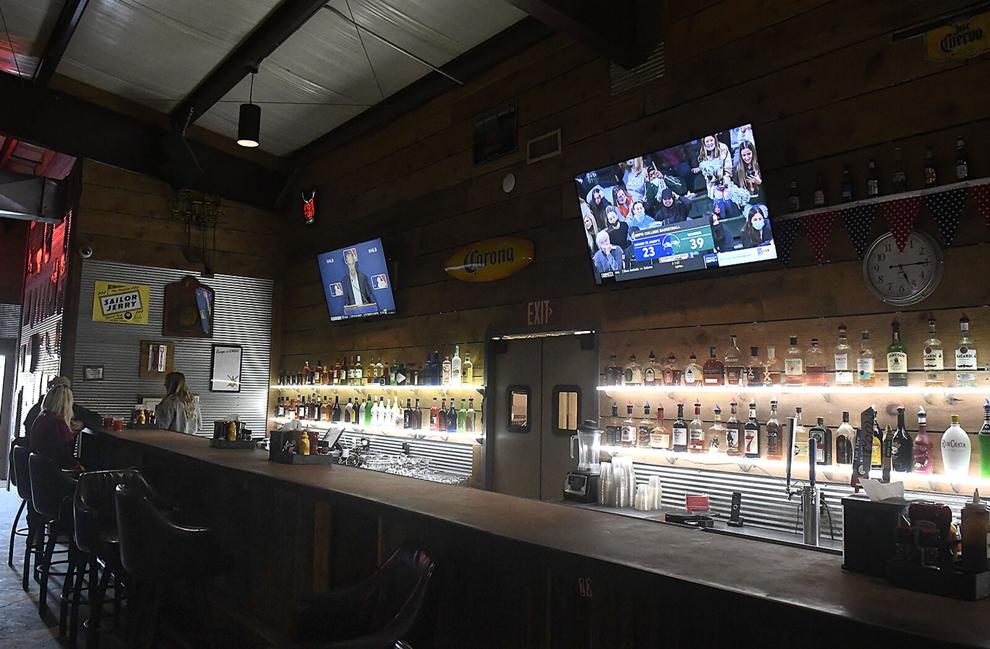 Focused on rural life
As well as operating as a business, The Bull focuses on rural life. Pete said he discovered that keeping things local attracts customers.
"We're more focused on supporting the FFAs, the rodeo kids, which isn't your usual mainstream," he said. "We always support our athletics. Each of them receives our support, but our focus remains rural on the children of the FFA.
The Bull's menu has been refined with the most popular and perfected dishes. The restaurant offers plenty of fresh, local, high-quality dishes, Pete said.
"We get all of our ground beef from Steven's Land and Cattle in the Carmen-Dacoma area," he said. "We get all of our steaks from Whittet here in Alva; we get all of our vanilla bean desserts here at Alva; we do a lot with Kiowa meat locker and Alva market as well."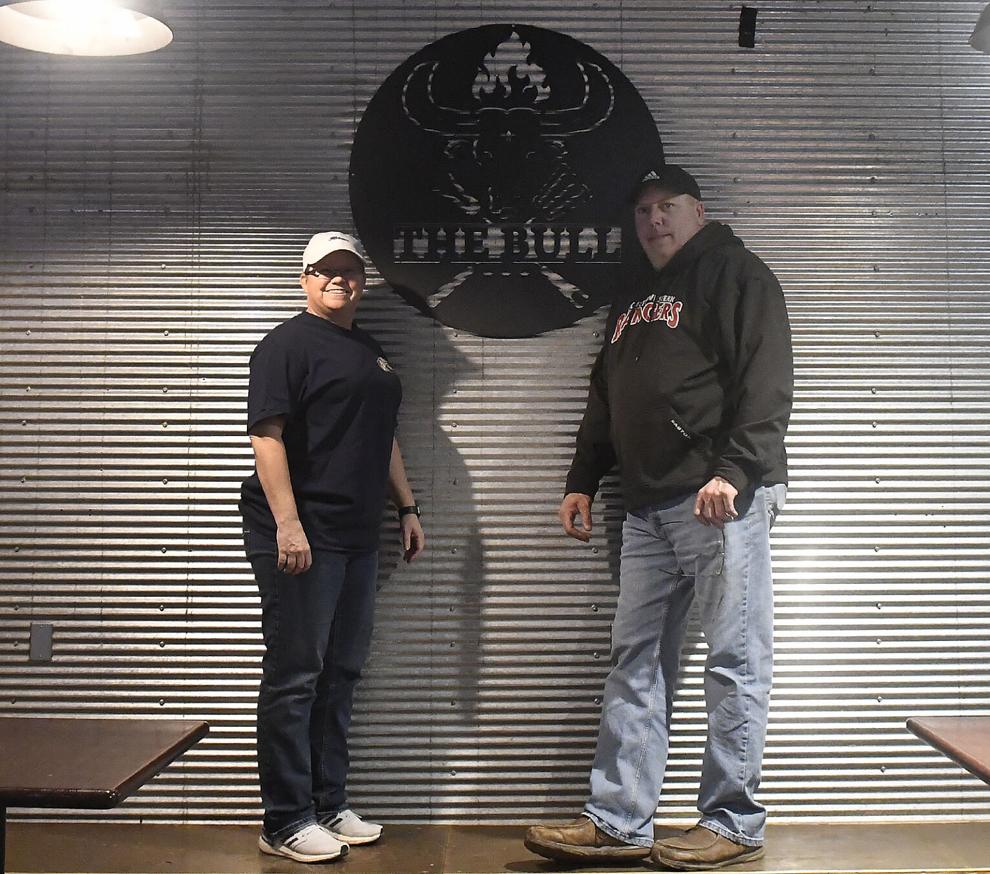 Transition to ownership
When the restaurant was still The Angry Bull Restaurant and Saloon, under the ownership of Christopher and Sunny Glass, Pete worked part-time for the restaurant. As his involvement grew to full-time, he moved from taking inventory to learning how to operate, he said.
"When they were ready to sell it, we were ready to take it," Pete said. "It was nice that our friends were able to walk us through before we sold it. For the first year they were so reasonable for what they were charging so we could be up and running. It was a pretty easy transition. We officially bought the building last year.
The Bull has become a little less 'angry' as it has become more family friendly to accommodate the Nesserallas' own business plan. They eliminated indoor smoking, removed the stage to add more seating, and introduced games. The building itself is perfect for what they need, Pete said.
From a construction point of view, the outdoor cooking terrace has been extended, since the kitchen is so small. Next, handicapped accessible parking will be added. The second phase will be to complete the outdoor Beer Garden, hoping to add a pergola, outdoor seating and televisions.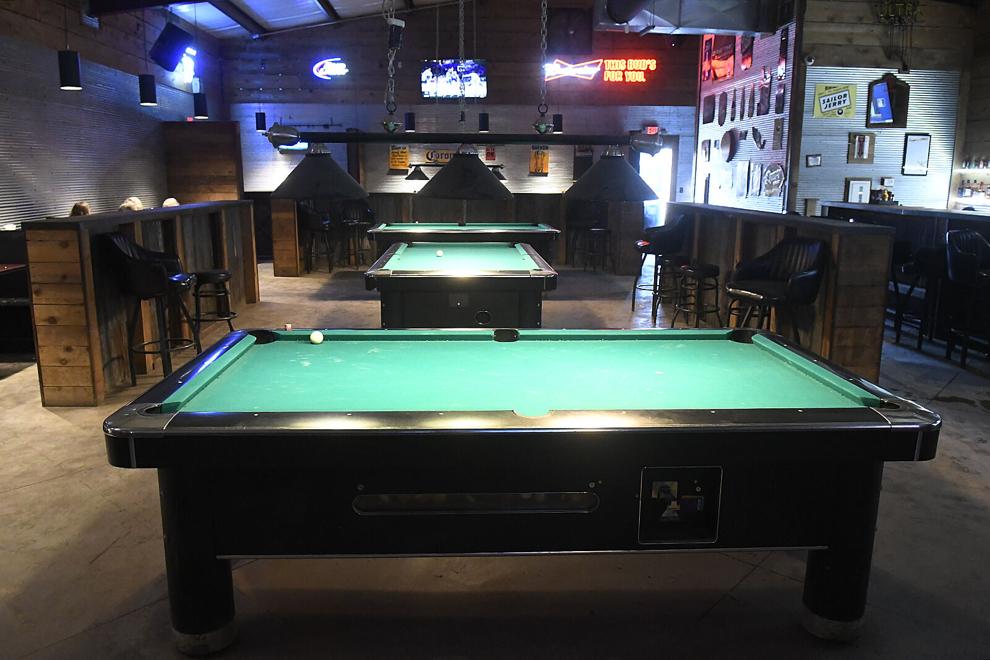 Completely full
The Bull currently employs 18 people but needs about 22. There's a lot of transitioning with workers as students graduate or get other jobs, Pete said.
"We work at the pace of an assembly line in the kitchen," he said. "Our food sales have increased almost 200% since the arrival of the Angry Bull. We burst at the seams when we are full.
The university brings in a lot of business, in addition to hosting other sports teams traveling in and out of town. With families coming in, it's no longer a group of 21 to 30-year-olds who smoke and drink, Pete said.
"We have little kids running around. We found everything from matchbox cars to Play-Doh in the pool table. It is so worth it. The more children here, the better.