Manchester's favorite naughty dessert cafe has reopened this week with a brand new pancake menu.
Not content with celebrating just one day, the team extends Mardi Gras to the entire week, serving up delicious stacks of late-night pancakes loaded with blueberry crumble, maple syrup, Kinderella creme and hot fudge at from 4 p.m.
After that, they will launch a new anniversary-themed menu from March 7 to celebrate the cafe's 7th anniversary with plans to introduce more ccakes, cookies, ice cream and brownies over the weeks.
Black Milk devotees will be happy to know that the famous milkshakes remain, and pancakes will also become a regular menu feature in the future.
Read more: This Manchester restaurant sells fondue burgers dipped in Guinness sauce
The brand is also working on a special new flavor of its lauded cream spreads, which will be released this spring.
The bosses took advantage of the closure to give the site a makeover: freshening up the interior with new 'chocolate bar' tiling, replacing the patterned wallpaper with fresh, neutral pale pink walls and installing a brand new kitchen for their new head baker, Kendra Groves.
An award-winning pastry chef, Kendra recently moved to Manchester from Queensland, Australia to take on this role, after running her own bespoke cake business Wild Child Cakes from home.
As Wild Children's Cakesshe's cooked up wildly Instagrammable and colorful creations, decorated with everything from "drunken Barbies" holding miniature bottles of Absolut vodka, to festive dragons and gnomes – so we're very excited to see what she'll create for them here in Manchester.
She tells us that for Black Milk's anniversary week, she plans to create a huge "five-level extravaganza 'combining'lots of colors, nuggets and things like that.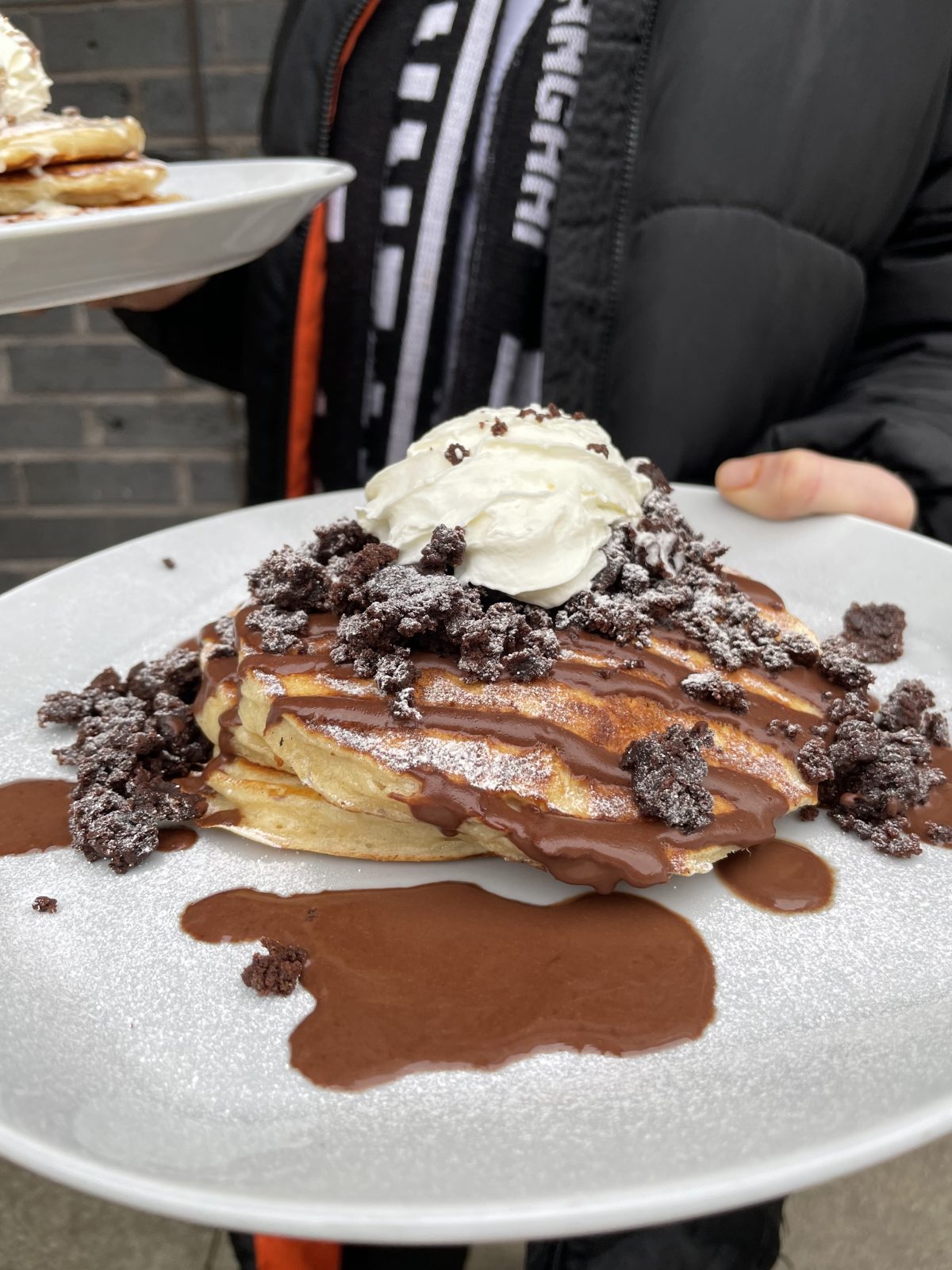 Old-school flavors will be the order of the day, with the buttery, vanilla birthday favorite that is funfetti set to make an appearance – perhaps somehow crossed over with the other obsession of all Mancunian gourmands, Lotus Biscoff.
This week, the cafe will only be open in the evenings, as they relocate with their new team.
Read more: Manchester Gin launches new FAC51 Haçienda bottles for the club's 40th anniversary
Doors will open from 4pm to 8pm from now until Friday, then over the weekend a soft launch of the site will see opening hours run from 12pm to 8pm.
Featured image – Le Manc eats