For a country determined to become an upper-middle-income nation, like Bangladesh, women's entrepreneurship is just a window of opportunity
Photo: Sazzad Ibn Sayed
">
Photo: Sazzad Ibn Sayed
Women entrepreneurs have a crucial role to play in increasing household incomes, creating jobs, creating wealth and reducing poverty directly in an economy. The social benefits of female entrepreneurship are also immense. Because women are more inclined to invest their earnings in their homes, families and immediate communities, women's entrepreneurship also has a positive impact on a nation's human, educational and health development.
Businesswomen feel more empowered to create their identity and shape their own future. This gives them the confidence to take more risks, thus opening up broader prospects for their growth.
Owner of new Mexican restaurant Todos Santos and two other businesses, Tahseen Karina says her business has given her a whole new identity.
"I did it so that when I look back on life in my 60s, I wouldn't regret not trying to establish my own existence," Karina said.
Despite these phenomenal societal benefits, the 2020 Mastercard Index of Women Entrepreneurs ranked Bangladesh lowest for female entrepreneurship among 15 Asia-Pacific countries, and it had good reason to do so.
Women can be considered the fastest growing entrepreneurs in the world and to think that only about 7.2% of Bangladeshi businesses are owned by women is frankly appalling. There are only about 95,000 women among more than 1.3 million micro-traders in Bangladesh.
The reasons for these deplorable figures are manifold. Some are rooted in prejudice. Women do not receive the necessary support from their families and from communities that are largely patriarchal, and who believe that only a man can physically become the breadwinner. If they manage to get the support of their family, they are often judged by other stakeholders like banks or even customers.
Photo: Sazzad Ibn Sayed
">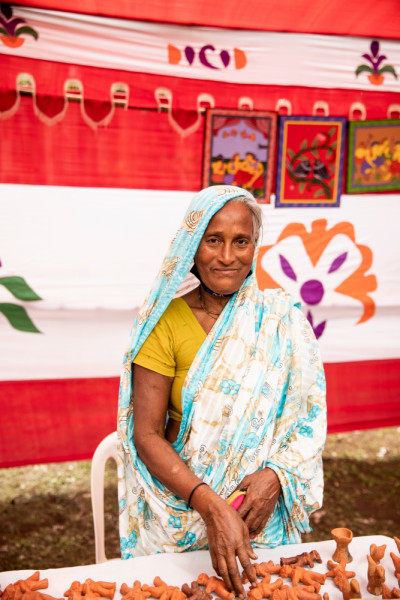 Photo: Sazzad Ibn Sayed
Not all businesses in Bangladesh are considered 'appropriate' for women and their ability to thrive, or even the right to be taken seriously, is based on deeply ingrained stereotypes by these institutions.
"A lot of times when a woman starts something of her own, it's seen as a hobby. It takes a long time to change that perception and for people to realize we're really serious," says Nadia, l one of Dhaka's most successful bakers, with her business called Dessert Boutique by Nadia Lakhani.
Other reasons include a lack of funding. Microcredit is difficult to access and there is a dismal percentage of the SME loan portfolio that goes to women-led businesses, as women do not always have collateral in their name to offer in exchange for loans.
Banking services, specifically dedicated to helping women entrepreneurs, are rare. In every line of business in Bangladesh, women face harassment, and this fear often outweighs their desire to continue their business, even if they start it. Finally, administrative and procedural formalities and red tape are often the last nail in the coffin, especially for low-income and poorly educated women.
Photo: Sazzad Ibn Sayed
">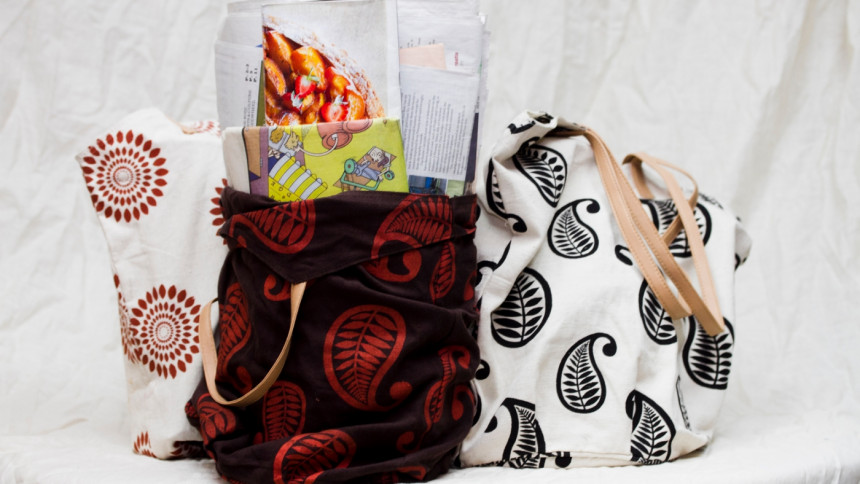 Photo: Sazzad Ibn Sayed
The pandemic has seen the rise of many women-owned and run businesses through online platforms and recently rolled out digital loans are also offering hope to this sector. But reducing gender bias and increasing women's inclusion is not just the job of government, NGOs or even financial institutions. It's up to all of us, as consumers and investors, to support women-led businesses by believing in their offerings, buying their products and services, and giving them the much-needed wind under their wings.