Is Christmas baking a tradition at home?
As much as I love to install my (little) Christmas tree, there is something more festive about making end-of-year treats.
Here are three easy options, perfect for giving, sharing and snacking, from shortbread cookies to moist chocolate cookies.
Classic Christmas Shortbread gets an update. These bite-sized cookies are made with almond flour and a drizzle of rose water.
If you're cooking with kids, these cookies are hand-rolled and topped with a single pistachio.
Makes: 18 cookies.
Loading
Want to use festive cookie cutters? Opt for Julia Busuttil Nishimura's lemon shortbread.
Cooling the dough before it is rolled gives you time to rest and will make the cookies easier to cut.
Makes: 28 cookies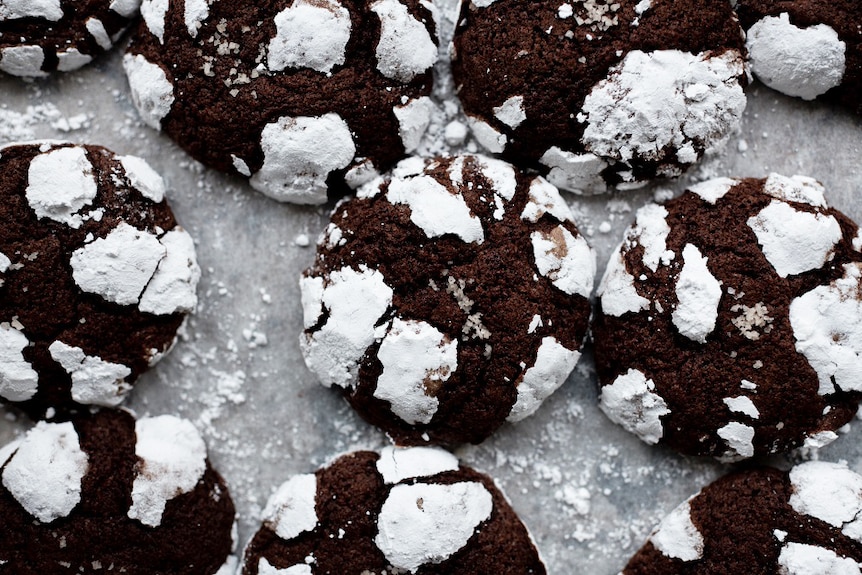 If you like chewy, chewy candy, this recipe is somewhere between a brownie and a cookie.
The dough is rolled in icing sugar before baking, creating a spectacular cracked shell.
Makes: 30 cookies
Sonya Gee is Associate Editor-in-Chief of ABC Everyday. She orders our weekly recipes and enjoys taking the time to cook and eat each one.
Do you like ABC Everyday recipes?
Get them delivered to your inbox every week