Growth.
It is the true sign that a person or thing is improving, expanding and thriving in success. Entrepreneurship is not a get-rich-quick scheme or a runaway success. When you see business growth, it's probably happened working long nights and days interrupted by times when you want to give it all up. Growth comes from perseverance.
Daylicious drinks and treats is one such success story, with its owner going from a former 9-to-5 employee to being the first manager-consultant at one of St. Clair County's newest entrepreneurship services. Daysha Woodley of Port Huron, owner of Daylicious Drinks and Treats, has been featured in numerous local community publications since starting her business in 2020 after she became a major figure in the Blue Water region and its ecosystem entrepreneurial.
"Since starting Daylicious, I have resigned from my job with the United States Postal Service and operated my business full time," Woodley said. "I have also accepted the new position of Manager/Coordinator of Thumb Coast Kitchens and became a Certified Chef from February this year."
Cuisines of the Côte du Poum is a new service located in Port Huron that provides qualified business owners with access to commercial-grade kitchen facilities to start and grow their food businesses.
[Read "Thumb Coast Kitchens opens to the public: 'An integral part of the entrepreneurial ecosystem'" on The Keel.]
"The Community Kitchen is the first incubator kitchen in St. Clair County and Daylicious Drinks and Treats is the first company to be permitted to use the Atrium location of our facility. Business owners and local contractors who want to use the kitchens for storage or for cooking/meal prep space can rent one of our two locations to do so," explains Woodley.
Running a one-of-a-kind service is no small task that inevitably comes with some challenges and a learning curve of its own. With the transition from being an entrepreneur to managing several new tasks also comes new responsibilities.
"Learning the licenses, procedures and processes of a shared kitchen space was a challenge. Learning to lead people and things of that nature was a new experience, not just for me, but for everyone involved in the project," she says.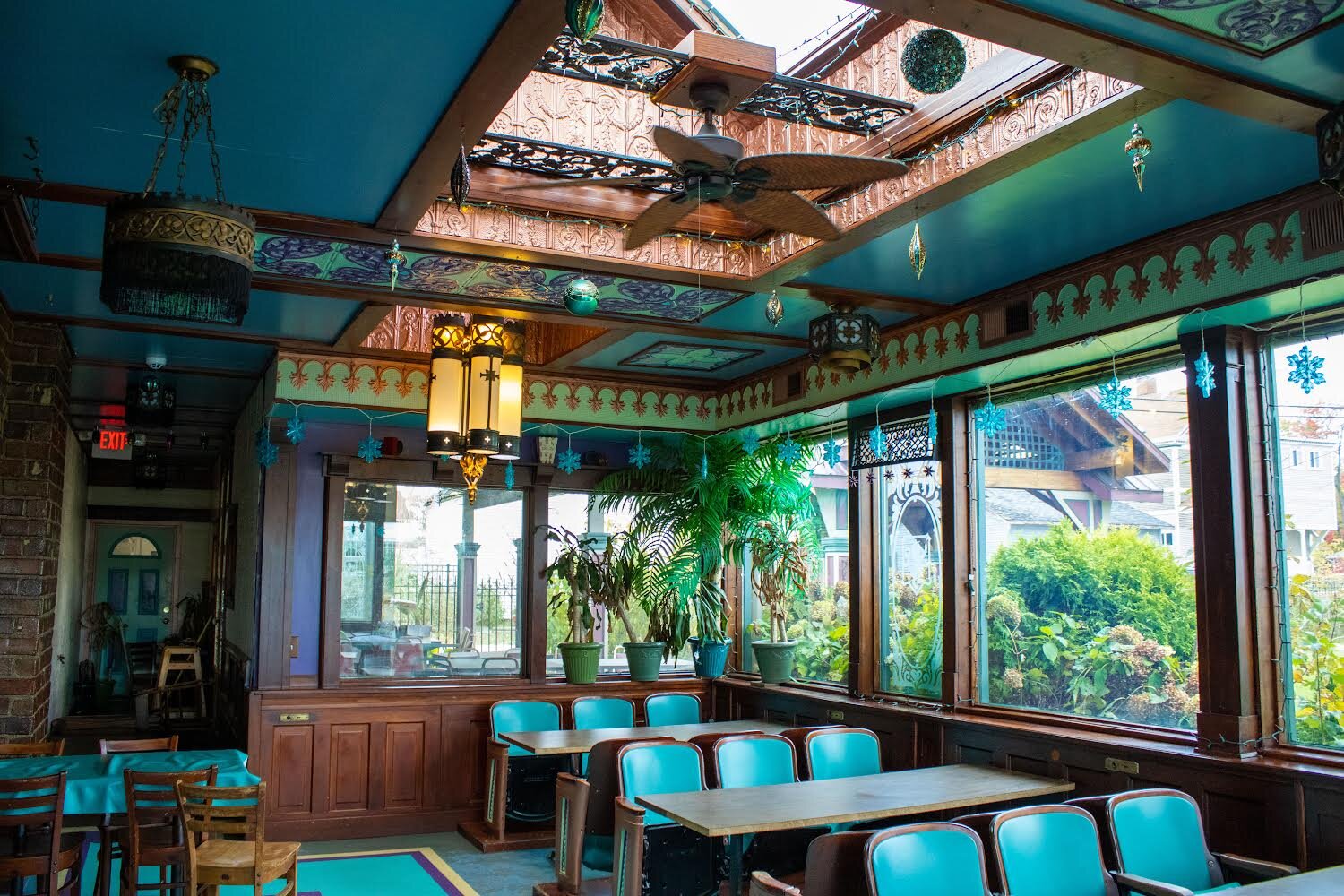 Inside Atrium Kitchen, part of the Thumb Coast Kitchens network. (Photo: Harold Powell)
The former Atrium restaurant is one of two incubator kitchens open to the public. Woodley doesn't just manage space; she is also a tenant. She started using the space for her own business, Daylicious, last March. On opening day, Woodley served something outside of his normal drink and candy menu, and kicked things off with Taco Tuesday and his famous peach cobbler nachos for dessert.
"The first day, I was nervous and anxious; I didn't know exactly what to expect. Since I'm more known for my sweets, going out with an actual meal was a bit daunting. However, it was very rewarding and I enjoyed every minute of it. I got a lot of support from the local community, which made me very happy to see," says Woodley.
Going forward, Woodley plans to continue to venture, grow the Daylicious brand and expand its offerings.
"My plans are to continue operating out of the incubator kitchen for now – Taco Tuesdays and Fish Fry Fridays are going to be a staple," Woodley says. "I plan to set up my food trailer, hopefully this summer, so Daylicious can be a part of local events like Boat Night and Carnival."
Over the past two years, Daylicious Drinks and Treats has grown from a dream to an ever-growing reality that is successful everywhere.
Growth.