Winter in the city calls for hot and delicious food and The Salt House is ready to answer that! Salt House's winter menu is comprehensive with food, drink and dessert galore. Combined with the stunning aesthetics and the magnificent view from this rooftop courtyard, we'll have a great time digging into this menu!
"With winter being one of the main seasons in Calcutta, people are really looking forward to it. So, we always do this cute little menu here, called the winter menu. Everything on this menu is available for the first time. All the ingredients used are very fresh and local, but the flavors explored in the dishes are very global, "said Saloni Jhunjhunwalla, owner of The Salt House.
Learn more about coffee

Strawberry and Dark Chocolate Cannoli: The acidity of the strawberry cream along with the bitterness notes of dark chocolate, paired with the flaky cannoli, is the perfect end to any meal. 575 rupees
Where: The Salt House; 40, Shakespeare Sarani, Shakespeare Point, 6th Floor,
When: from noon to 10:30 p.m.
Meal for two: Rs 2500-plus (with cocktails), Rs 1500-plus (without cocktails)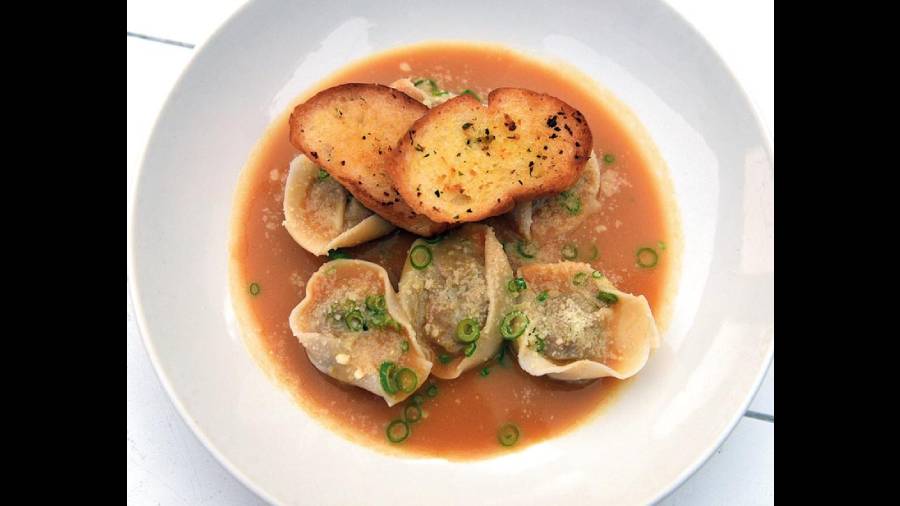 Edamame and Cream Cheese Tortellini in Miso Broth: Warm, light and slightly spicy miso soup along with bites of soft tortellini make for a perfect winter dish. 775 rupees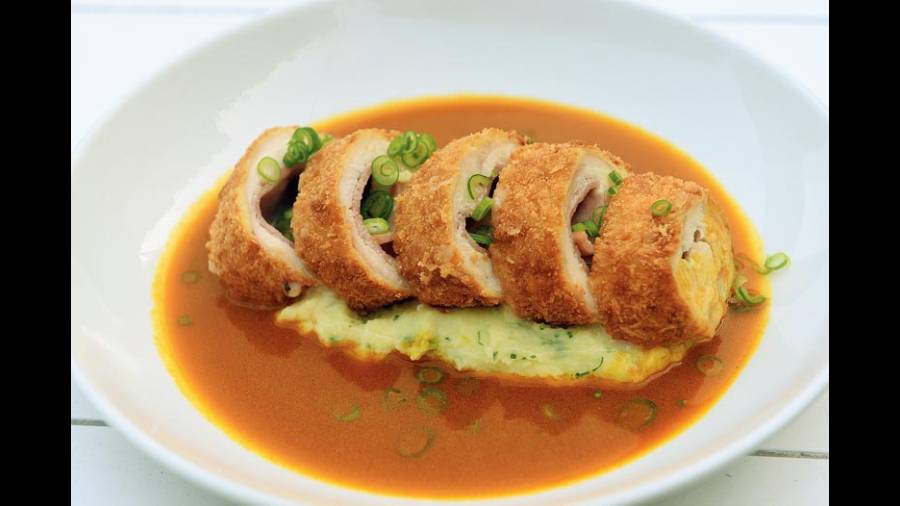 Pork ham wrap Chicken, mash, celery juice: Fancy a hearty meal? These crisp, meat-filled bites on a bed of creamy mash and savory juice are the right option. Rs 1.125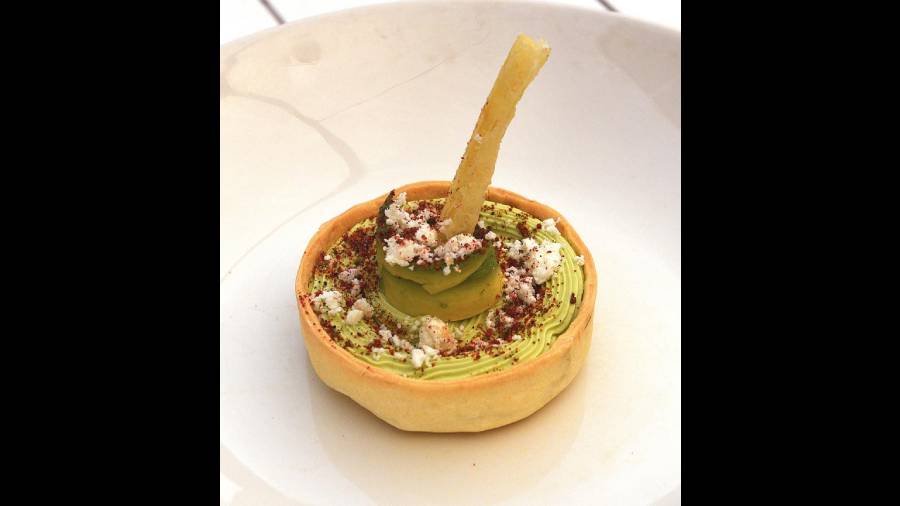 Spicy Avocado and Feta Mousse Pie: The creamy and smooth avocado filling with hints of spice and the rich flavors of the cheese is a perfect marriage. 875 rupees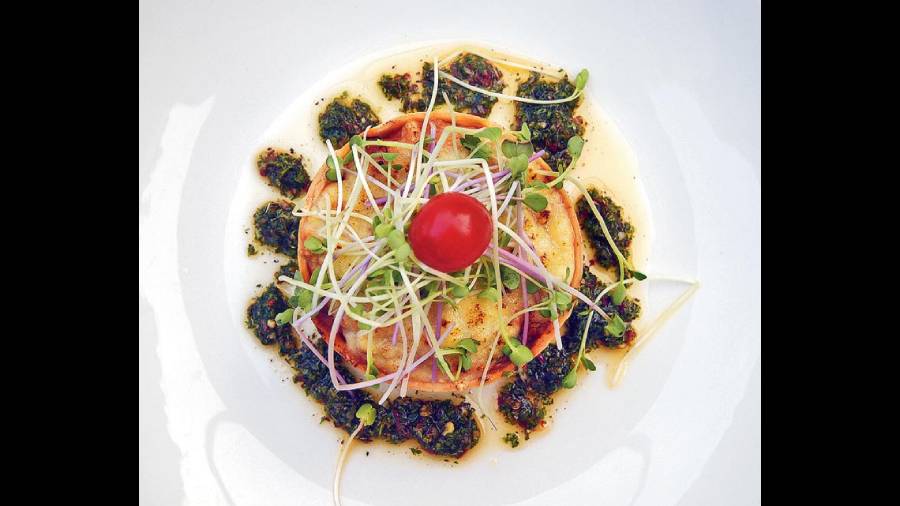 Roasted Cherry Tomato and Provolone Cheese Fondant Tart with Chimichurri: This tender-in-your-mouth tart has the right mix of spiciness in its warm, gooey filling. 675 rupees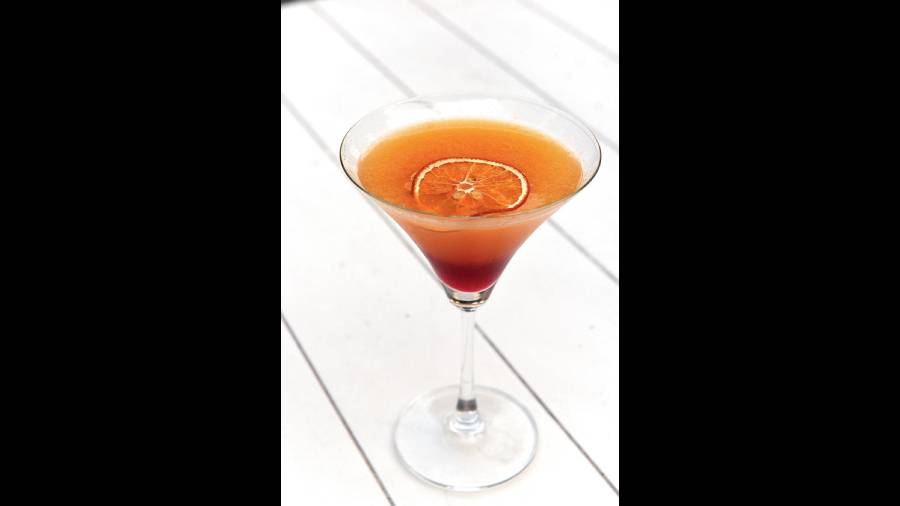 Tequila, Orange and Pomegranate: With a layer of freshly squeezed pomegranate juice waiting at the bottom, the mixture of tequila and orange juice is a delight to sip on. The slightly tart flavors are pleasant, but never overwhelming. 825 rupees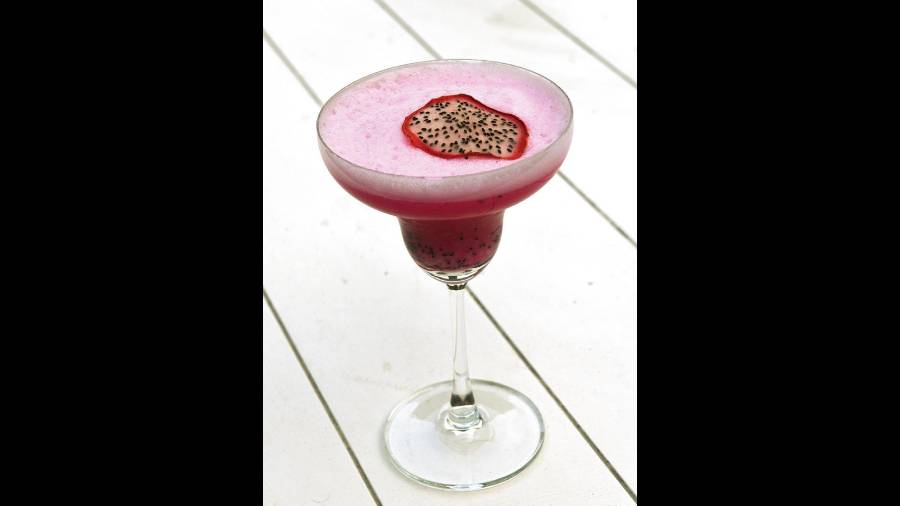 Dragon Fruit Gin Sour: This vibrantly colored drink tastes just as good. The delicacy of the gin and the fruitiness of the dragon fruit blend perfectly with the egg white mousse (can be made without, on request) adding a layer to the drink. 775 rupees
Photos: Rashbehari Das