October 10, 2022
The doors are almost ready to open at the new downtown Italian restaurant, Maribella Ristorante.
Owners Riccardo and Marybeth Tarabelsi oversee finishes for the Washington Square space. They also own Brix Wine Bar, which opened this summer, and R Wine Bar & Kitchen on East Eighth Street.
"Our goal is to transport people," said Riccardo Tarabelsi. "You'll feel like you're in Italy. You will dine under the arches and inside the dome.
The restaurant is designed with a variety of seating options, including a full 60-seat bar with a combination of high tables, bar seats and lower seats that will be accessible only.
"We realize people are spontaneous and want to go out without plans, and we wanted enough seating in the bar for that," Tarabelsi said.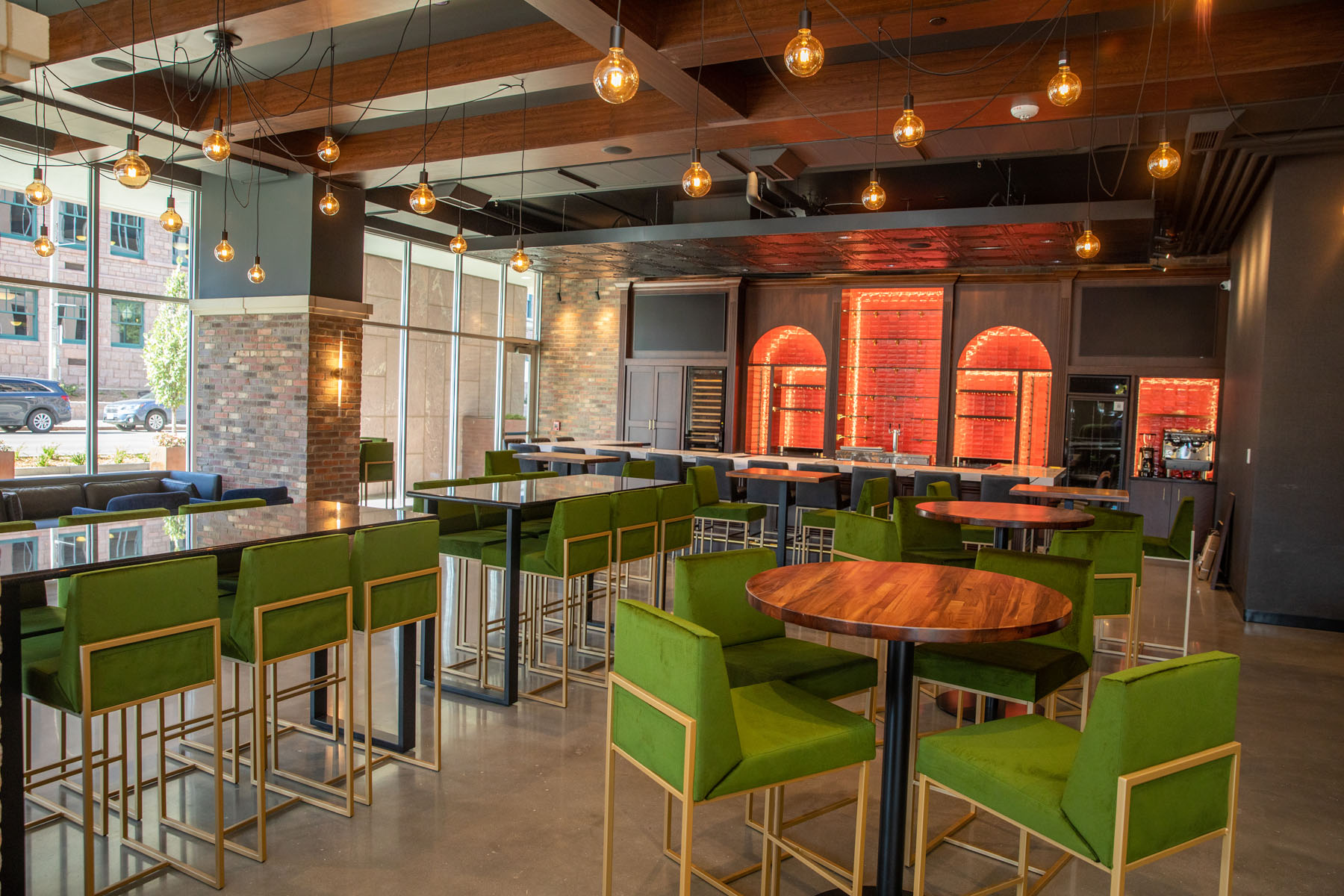 An additional 90 seats in the dining room will be available for reservations.
A reproduction of a painting given to the Tarabelsis for their wedding is a highlight here, and the dining room is a mix of banquettes and tables.
The same menu will serve both sides – and it's broad, inspired by Northern Italian cuisine and featuring all Italian wines.
"Almost all regions of Italy will be represented," Tarabelsi said. "And we've developed Italian-inspired cocktails."
The restaurant design is highlighted by an open kitchen with a pizza oven as the focal point. Thin-crust pizzas will include everything from a classic margherita to "quattro staggioni" or "four seasons," which will include artichokes, olives, prosciutto, and mushrooms on quarters of the pizza.
The menu is divided into starters such as arancini, calamari and spinach gnocchi with clams; salads; starters including osso buco, two cuts of steak, veal, pork and chicken dishes, cioppino and branzino fish.
"The biggest difference is that southern Italy is influenced by the sea and northern Italy embraces the land, so you get lots of fresh produce, braised meats, hearty sauces," Tarabelsi said. .
All dough, pasta and bread are homemade, he added. And it will be a lot of pasta. Dishes on the menu include everything from pappardelle Bolognese to seafood risotto, squid ink pasta and carbonara. Can't make up your mind? There is also a tasting menu to taste six pastas.
"I feel like a lot of people are going to come in and can't decide," Tarabelsi said.
And, of course, there's dessert, which will include the signature tiramisu and bongo, an artisanal pastry filled with sweet vanilla cream and topped with chocolate ganache.
The aim is to be open the first Friday in November, November 4, if not earlier. Patio seating will be added in the spring.
Getting to this point has been a supply chain challenge taken on by the team at Lenae Design, who have "helped source everything from tiles to wallcoverings to furniture," to Van Laar Construction, "who don't are nothing short of heroes", to "the unsung hero 'Envision Kitchen' who helped us set everything up and figure out flow and operational issues and helped us purchase kitchen equipment" , said Tarabelsi.
"It's pretty cool to be able to dream up a concept and then see it laid out on a plane, but it's a whole other thing to see it, smell it and touch it. It's an incredible feeling.