It was when we stayed at the Raffles Hotel Singapore Tiffin Room that we realized that while Indian street food is not what we expect white tablecloth theatrics, it nevertheless displays a great depth of finesse and culinary skill. With chef Kuldeep Negi at the helm, we recently tried the best of Indian street food. Or at least the best we could get in Singapore.
Chef Kuldeep is known for his perfectly executed North Indian dishes, but now he's offering a new limited-time street food menu that will only be available until May 5. While Tiffin Room may have started in the late 1890s with traditional dishes and handy tiffin carriers, the street food menu is a surprisingly direct contrast: beautifully presented to a tee.
It starts with the Bombay Bhel Puri, a mixture of puffed rice and vegetables mixed with various chutneys for a sweet and spicy flavor. This dish is served with Moong Dal Ladoo – yellow lentil and radish dumplings inspired by New Delhi street snacks.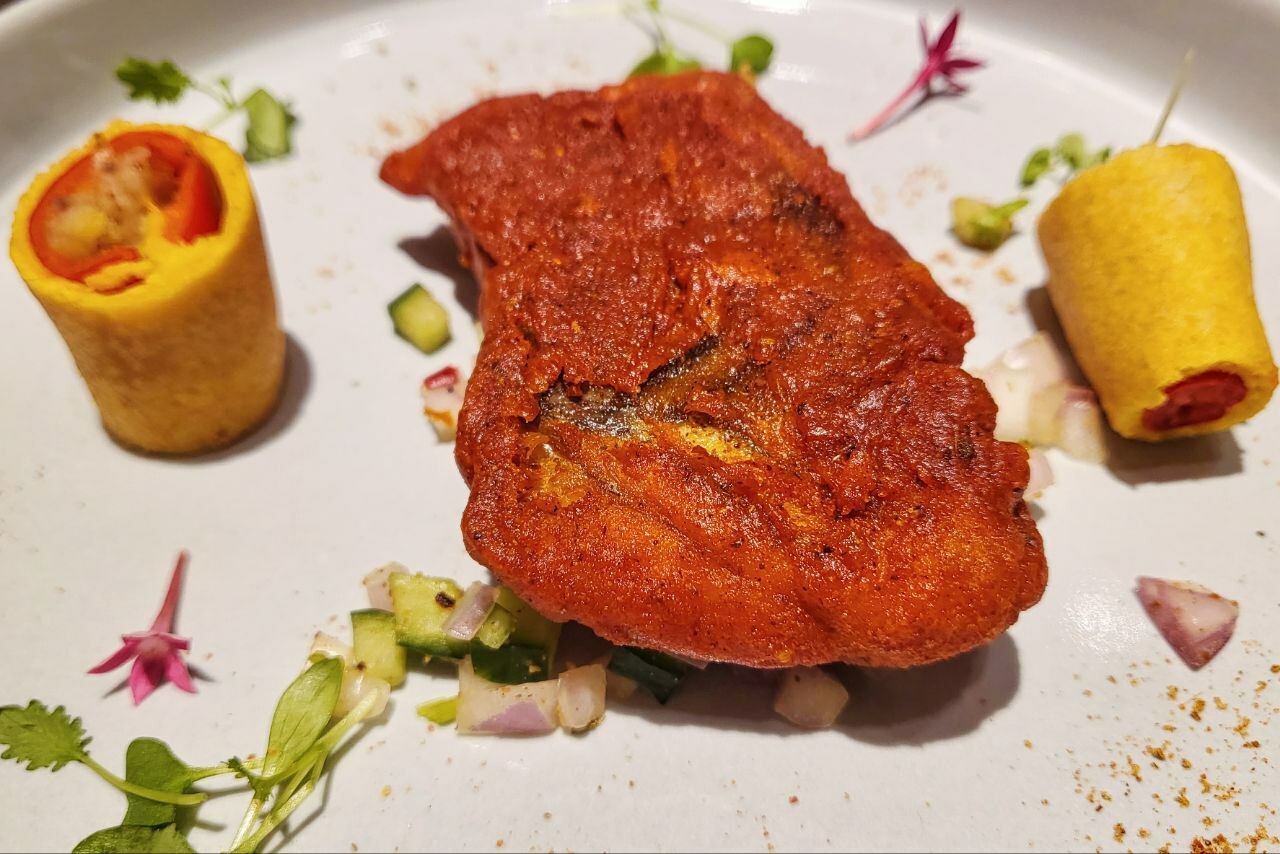 The starters already promised an encouraging start, but when quickly followed by a Punjabi fried fish and a potato stuffed chilli with spices, we knew we were in for a 10/10 meal. Although the chili itself might be too strong for those used to milder flavors, it was enjoyable for those who enjoy their spice. Then there was a Kolkata Kathi Roll, a hand dish that looks like a wrap with wheat flour bread stuffed with generous chunks of chicken thigh – tender, with a cucumber yogurt dip on the side.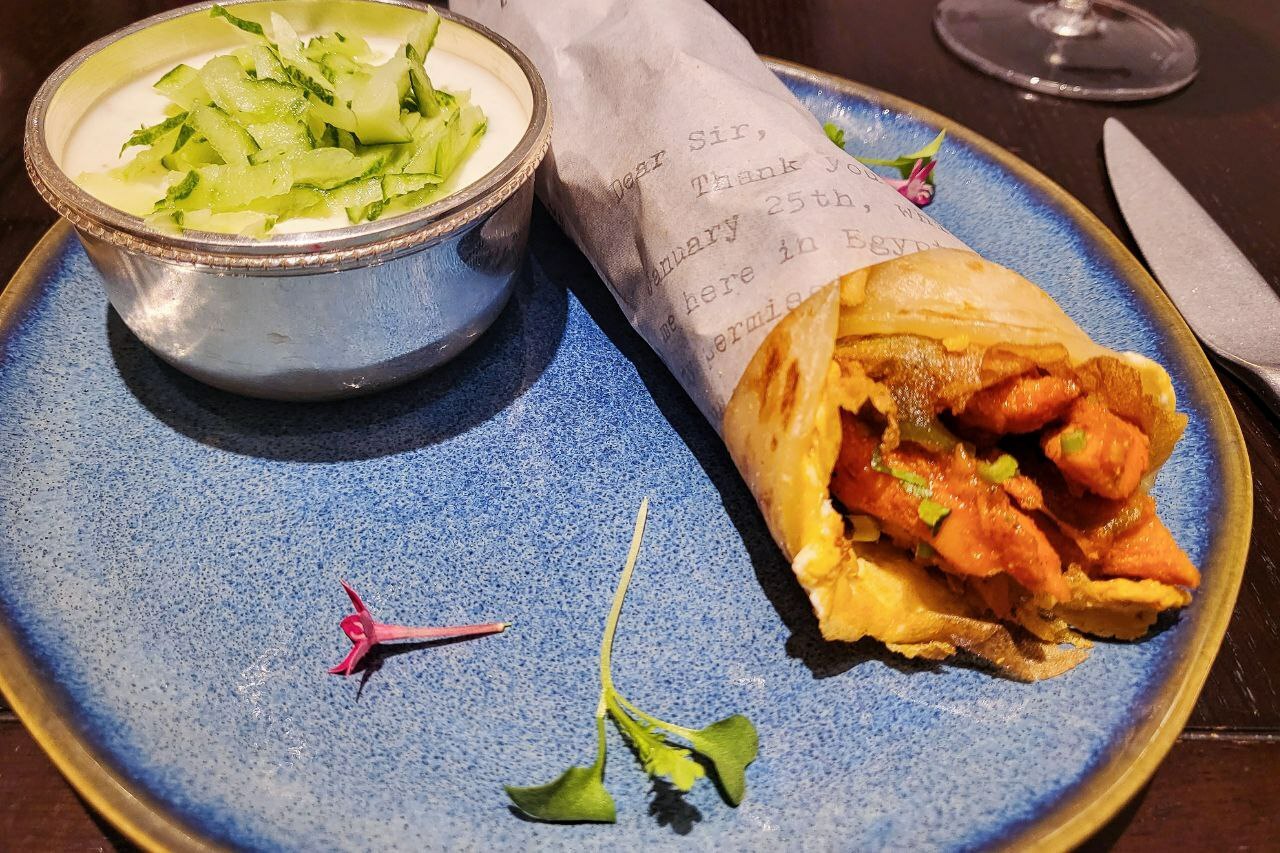 The main course was the star of the show. A ground lamb curry, otherwise known colloquially as keema curry, was served with a bowl of grilled lamb kebab biryani and onion naan. And while not necessarily one to seek out dessert after a multi-course meal, the spiral-shaped Jalebi Fafda was a real treat. This came with fried batter made with chickpea flour and green peppercorns, just to help cleanse your palette of the overbearing sweetness.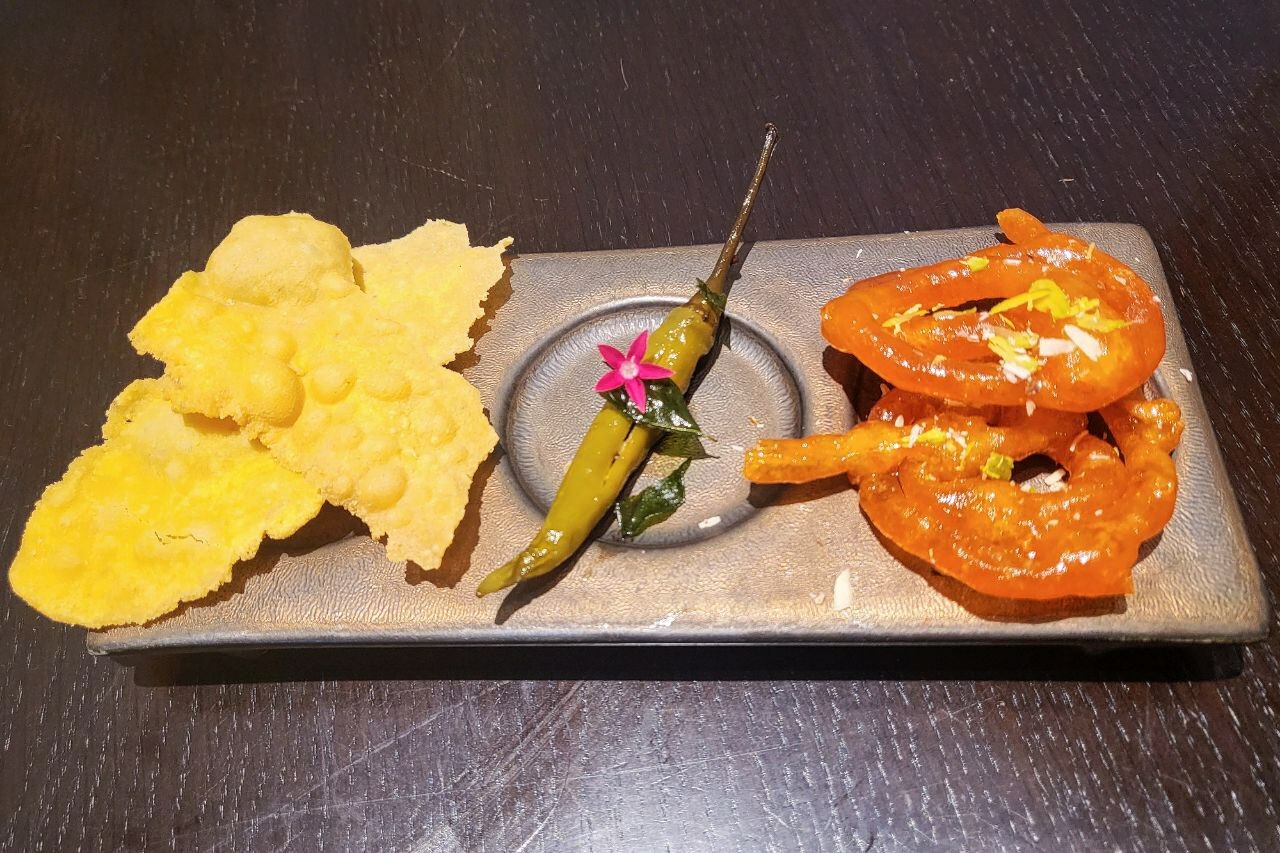 While we normally gravitate towards Indian classics like butter chicken, palak paneer and homemade garlic naan, chef Kuldeep Negi of Tiffin Room showed us there's so much more to expect. The street food menu starts from $88 per person, and there is also a vegetarian option at $78 per person. It will be available from April 21.
You can book here to try India's best street food before May 5th.
READ MORE
The best Indian restaurants in Singapore
Best Indian food delivery in Singapore
The best restaurants in Singapore