[ad_1]
Nothing screams "summer" like a bowl of fresh fruit salad – maybe with a scoop of ice cream for good measure.
But there is no reason to limit yourself to sweet preparations. After all, warm season fruits are just as delicious incorporated into a savory dish.
Just ask Minoli De Silva, 9Honey Kitchen's newest chef, who's here with all the fruit-based cooking inspiration you need this summer.
Minoli stopped extra today with three mouth-watering recipes using seasonal summer fruits in ways you might not have thought of.
READ MORE: The trick that will turn a store-bought pavlova into a beautiful Christmas centerpiece

If you're new (and hesitant) to eating sweet fruit in a tasty way, Minoli suggests a pumpkin hummus sprinkled with delicious pomegranate seeds as an appetizer.
Or, if you're looking for something a little more experimental, why not try a kiwi curry?
Read on for recipes.
Pomegranate Pumpkin Hummus – and Pumpkin Skin Crisps
Pumpkin and pomegranate are truly a heavenly marriage.
Pumpkin Hummus
Ingredients
300 g pumpkin, seeded (except for another recipe), cut into 2.5 cm thick wedges
1 tablespoon olive oil for roasting the pumpkin
1 teaspoon ground cumin
1 can of chickpeas, drained. Reserve fluid
2 garlic cloves, wrapped in foil
¼ cup tahini
½ teaspoon cumin
3 tablespoons extra virgin olive oil
¼ cup lemon juice
Salt to taste
¼ teaspoon paprika
pomegranate seeds
Method
1. Turn the oven to 220C/200C forced fan. Coat the pumpkin with olive oil and cumin and roast the pumpkin for 25-30 minutes or until tender. Add the foil-covered garlic to the oven with 10 minutes to go.
2. While the pumpkin roasts, place the chickpeas in a blender and blend until smooth.
3. Peel the skin off the pumpkin and save it for another recipe.
4. Add pumpkin flesh, garlic and tahini and stir until well blended. Slowly drizzle with olive oil and 3 tbsp chickpea liquid while tossing until hummus is nice and creamy. Add lemon juice and season well with salt.
5. Drizzle with olive oil, pumpkin seeds and garnish with flaked salt, paprika and pomegranate seeds.
READ MORE: How to Make the Perfect Shrimp Salad for a Steamy Christmas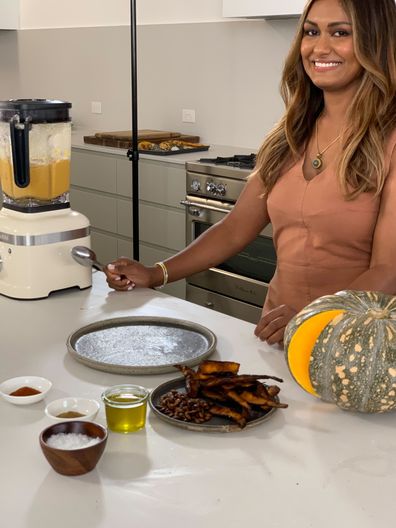 Pumpkin skin chips
Ingredients
Pumpkin skin from previous recipe or roasted pumpkin
½ – 1 tsp salt
½ teaspoon of cinnamon
½ teaspoon nutmeg
1 teaspoon extra virgin olive oil
Method
Coat the pumpkin skin with all the other ingredients and air fry at 180°C for 8 minutes or at 180°C in the oven for 15 minutes.
Kiwi Curry
If you like snacking on kiwis, this recipe is a must.
Ingredients
1 teaspoon flaked salt
1 tablespoon coconut oil
½ teaspoon mustard seeds
½ teaspoon ground cumin
½ teaspoon coriander powder
10 curry leaves
½ teaspoon chilli powder
½ teaspoon turmeric powder
2 teaspoons minced garlic
1 teaspoon chopped ginger
1 tablespoon tomato paste
1 chopped tomato
coconut water
Coconut milk
3 kiwis (peeled and cut in 4)
Method
1. In a saucepan, add 1 teaspoon of flaked salt and the oil. Heat the oil and add the mustard seeds until they start to pop.
2. Add the curry leaves and sauté for a few seconds. Add the rest of your spices and stir until fragrant.
3. Add garlic and ginger and sauté until fragrant. Stir in the tomato paste. Add a little olive oil if necessary so that the tomato paste does not burn.
4. Add the coconut water and bring to a boil. Then add the coconut milk and bring to a boil. Simmer for 10 minutes, then add your kiwis and simmer for another 5 minutes. Season with salt and pepper.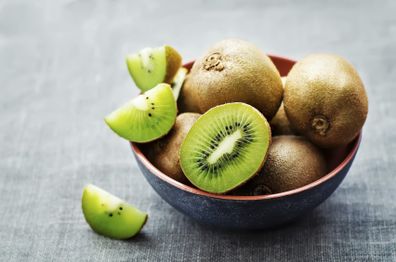 Roasted chicken and strawberry salad
Don't just save your strawberries for dessert, incorporate them into the main meal too!
Ingredients
400 g roast chicken, cut or torn into bite-sized pieces
10 strawberries, cut into 5mm thick slices
1 packet of spinach leaves
¼ cup balsamic vinegar
¼ extra virgin olive oil
1 lemon cheek
Salt and black pepper to season
Method
1. Arrange the chicken, strawberries and spinach in a salad bowl.
2. Combine vinegar, oil, lemon juice, cumin, salt and pepper in a jar and shake to combine.
3. Drizzle the salad and serve.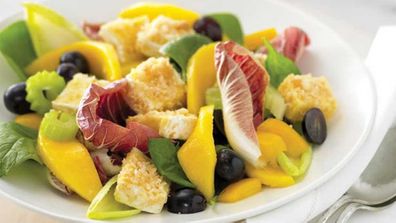 [ad_2]
Source link