[ad_1]
It's that time of year when we get to share some of our most favorite finds from 2021, and as usual, we're giving all of these freebies to someone who really deserves them. To brighten things up a bit and in the spirit of generosity, we want our readers and subscribers to appoint a frontline healthcare worker to honor their dedication over the past two years. We will randomly draw a winner on December 17th.
Our "favorite things" of the year are the ones I discovered while shopping in some of my favorite local markets. Sometimes a business contacts me to "test" a product about to launch or to evaluate a seasonal item. I am delighted when these opportunities present themselves, and if I really like them and buy them for myself, then this product is launched in the ring for our "favorite things". We then narrow it down to a few favorites. Those who are not selected could be included the following year and this happens often! And yes, there is a local darling who makes the cut year after year (Queen Fruitcake, you know who you are). This year we've added another local item that we hope will always be one of our favorite things. It is so good.
Without further ado, let's take a look at the 2021 Triadfoodies' favorite things… The Glorious Deliciousness Holiday Gift Guide.
Baklava N More
When I tell you this is the best baklava I have ever had, then that means something because I love baklava. Owner Dina's pastries are decadent and delicious, and the baklava isn't that sweet. You will find Baklava N More in various markets, but you can place your order online and pick it up or have it shipped. Grab a baklava or one of its pastries for a holiday treat. Our winner receives a gift card for the pastries of their choice.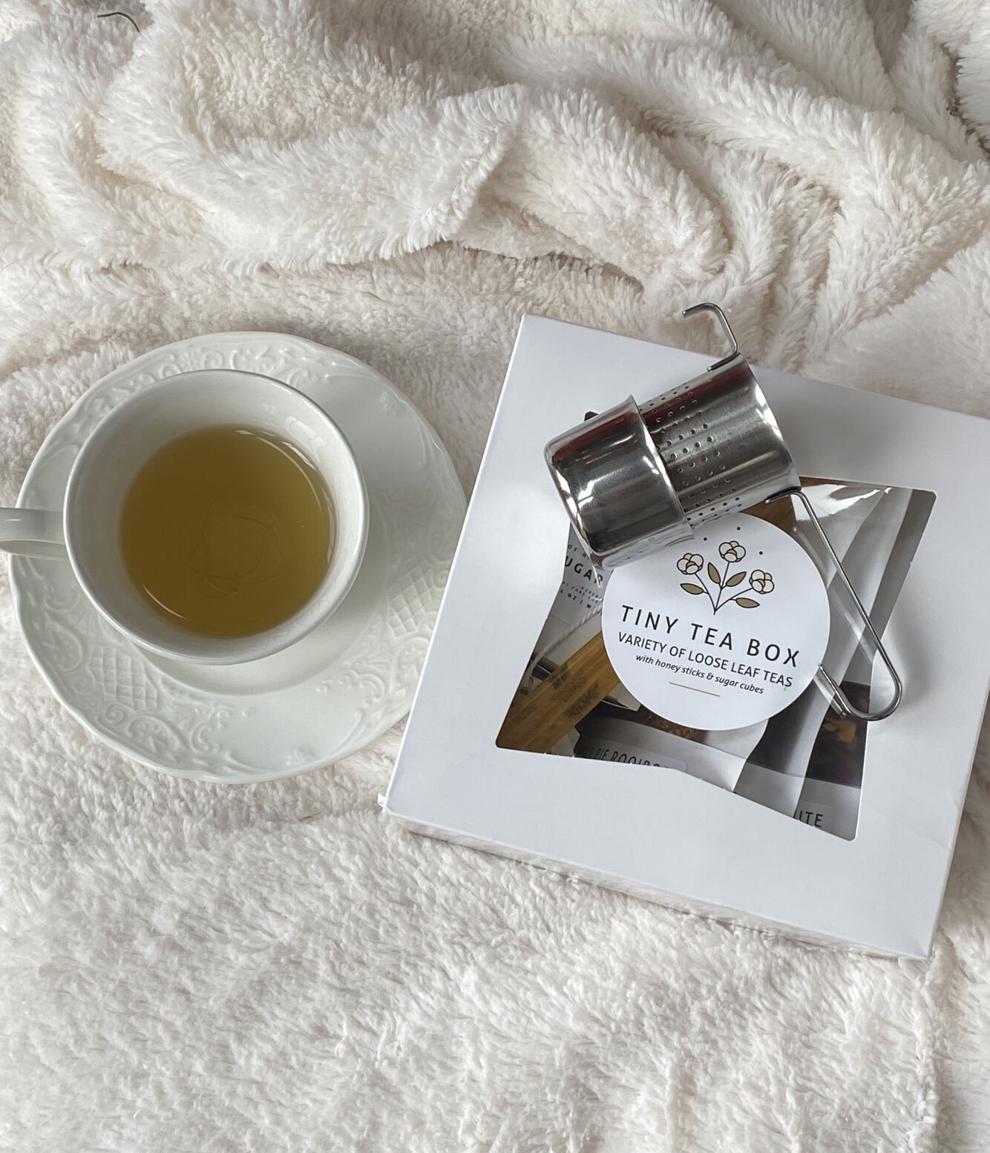 Teas & Toasts
At the start of the year, we started to see this little tea company called Tea and Toast popping up in the markets in the region. We enjoyed a delicious mix of citrus and loose vanilla and immediately fell in love. Kiley added a tin of tasting teas and a tea infuser for our winner. You can find tea at Lavender & Honey, Poppyseed Provisions, Buie's Market, and more, and you can even host the Tea and Toast Traveling Tea Bar as a catering event.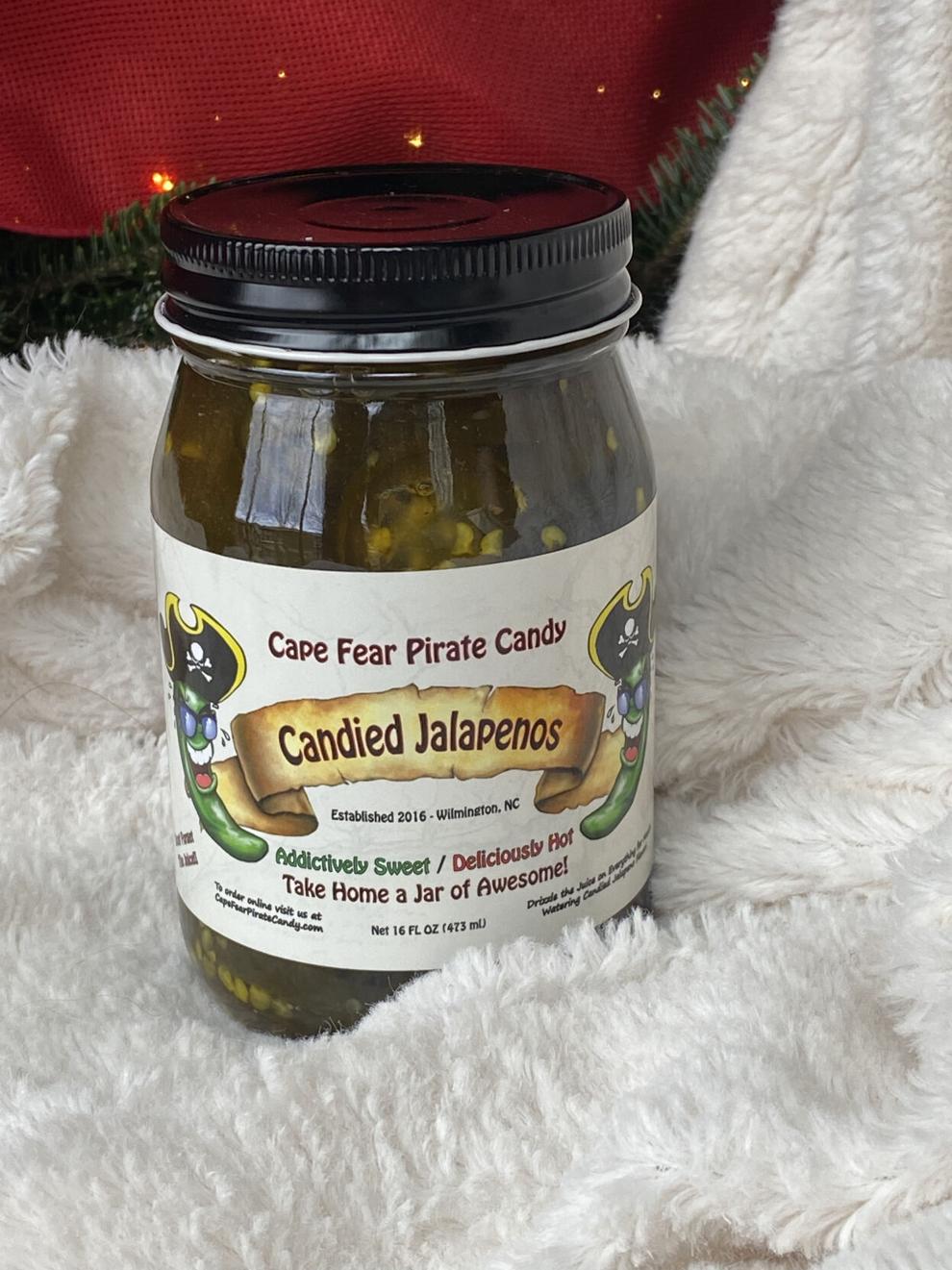 Cape Fear Pirate Candy Candied Jalapeños
Sometimes called cowboy candy, these babies are so delicious. Sweet and spicy jalapeños have just the right kick. I loved them on tacos and nachos, but my favorite way to enjoy them is on burgers and hot dogs with chili and cheese, and they are also really good in chili cheese. I find them locally with their salsas at Wine Merchants in Winston-Salem, and you can find them at Gate City Butcher Shop. capefearpiratecandy.com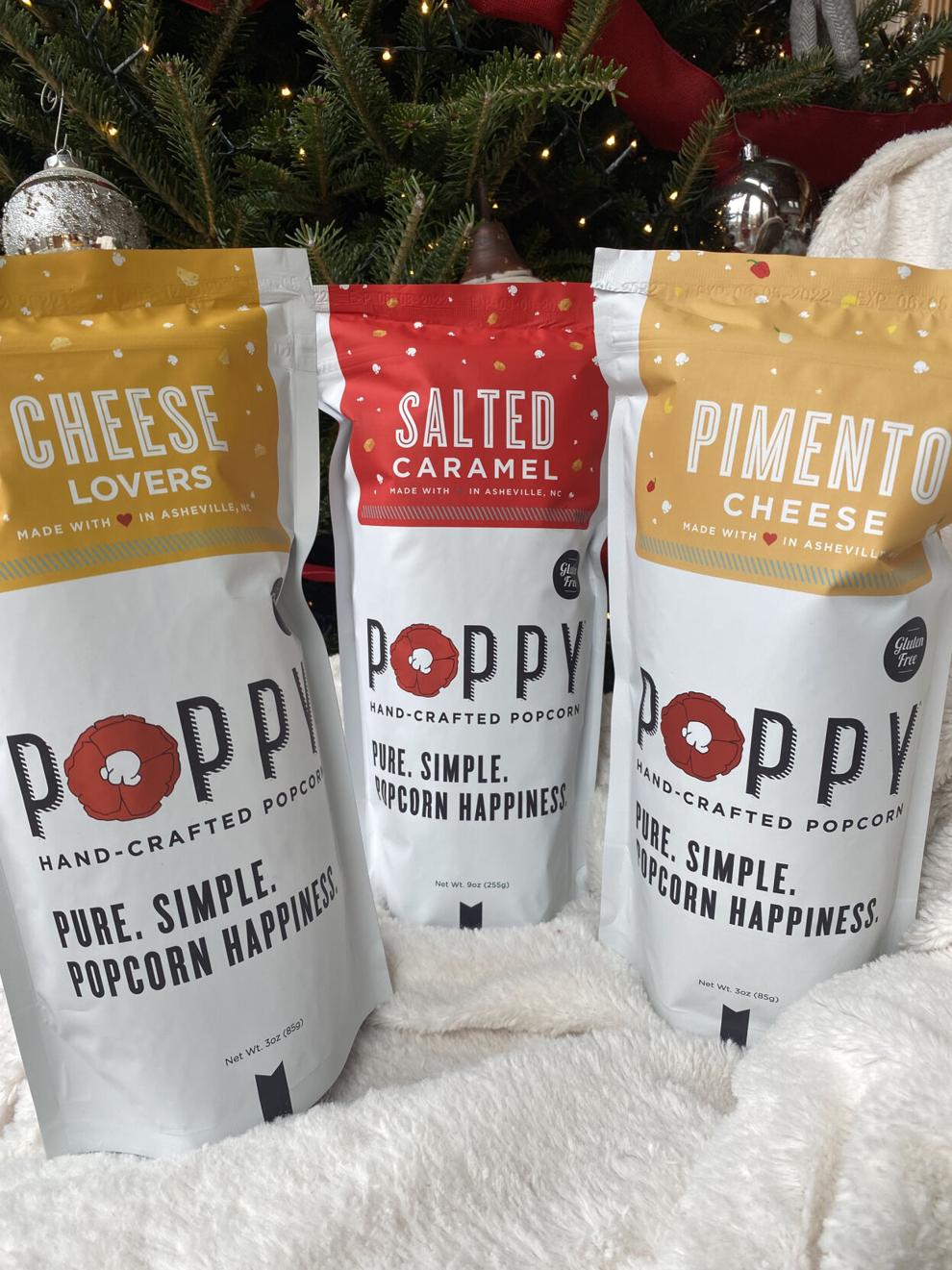 Artisanal popcorn with poppy
Over the past couple of years, I've had the opportunity to review a few seasonal flavors for Asheville-based Poppy. The holiday collection this year was stellar. What I like to offer myself and enjoy for snacks are traditional Poppy flavors like butter, cheese and salted caramel. Poppy added three of their best flavors to our cart, Salted Caramel, Cheese and Chili Cheese. You can find Poppy online, as well as Mast General Store, Dewey's Bakery, Fleet Plummer, and various boutique markets.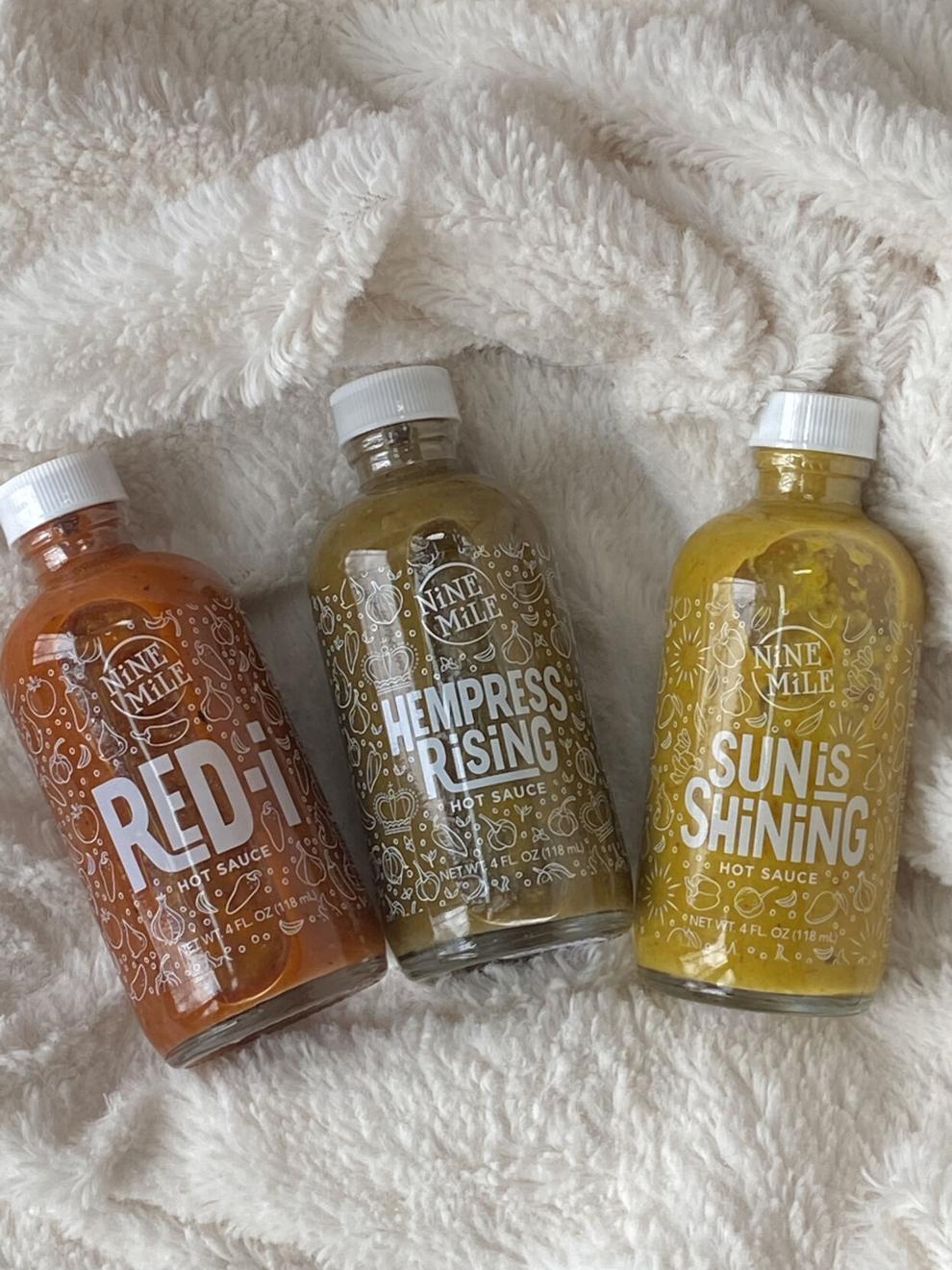 Nine Mile Hot Sauce (La Trinité)
Also from Asheville, Nine Mile Montford's hot sauces were recently launched. Simple, with a nice heat, the ingredients are very interesting like the hemp seed oil in the Hempress Rising, which looks a lot like a tomatillo sauce, Nine Mile offers the Trinity, which includes their three popular hot sauces, Red -i (traditional), Hempress Rising (green tomatillo) and Sun is Shining (mango curry). neufmileasheville.com.
Dark chocolate mountain fruit cake
Hail to all the queen! This alcoholic and chocolaty fruit cake has signature status in our gift guide, which means it's still in the mix and has been for seven years. Infused with Broad Branch Distillery's Nightlab Moonshine Whiskey, a little goes a long way because it's rich and forgiving. BMC Fruit Cake makes a great hostess gift or after dinner dessert. Find him at 450 N. Patterson Avenue, Suite 10, Winston-Salem. blackmountainchocolate.com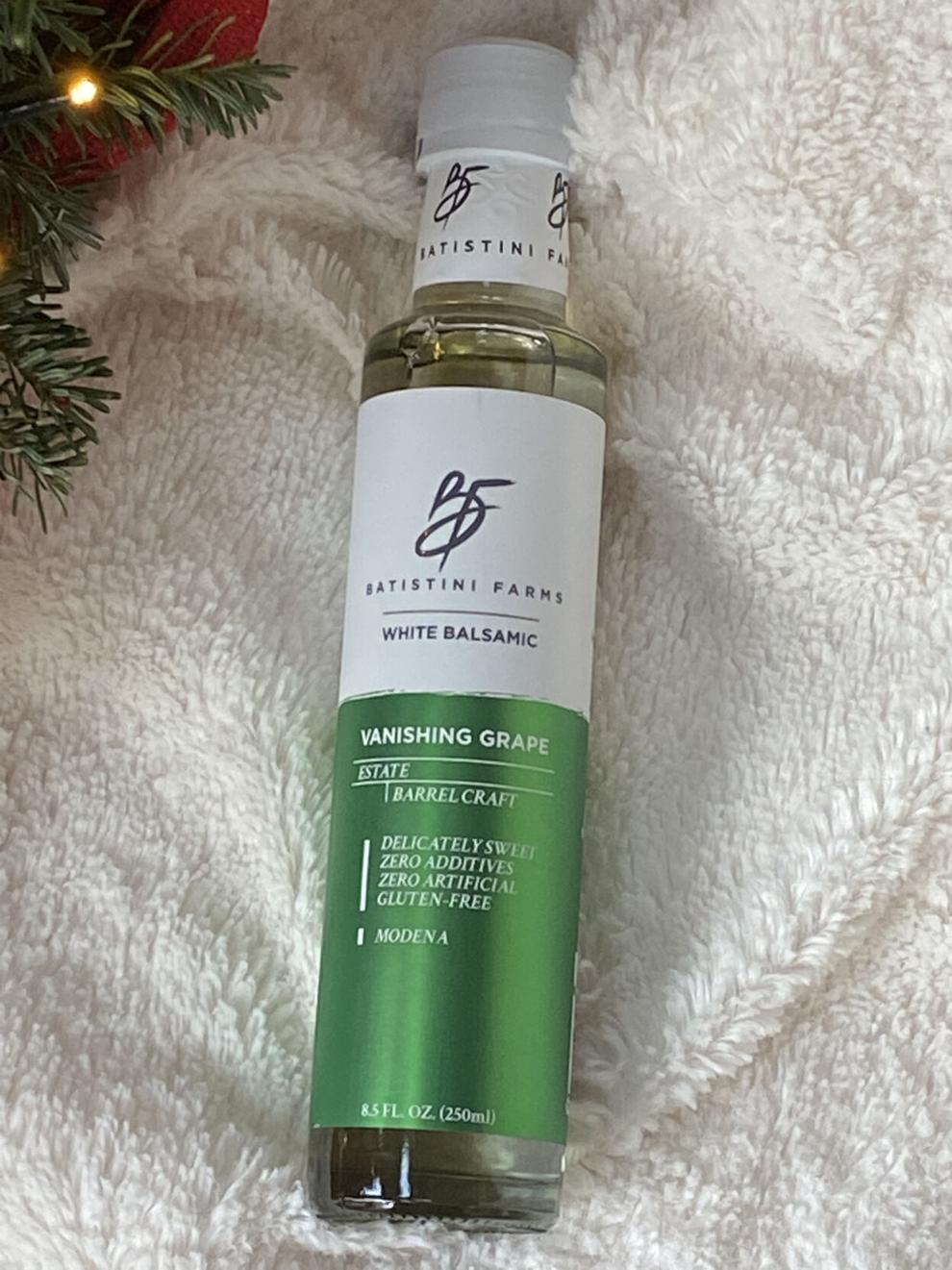 Batistini Farms Vanishing Grape White Balsamic Vinegar
This year we're introducing another signature item to our gift guide that's here to stay because it's considered liquid gold in my house, and it's so versatile. My husband calls it the "little vinegar that can" because it literally makes the best salad dressings and is completely delicious. Simply add it to extra virgin olive oil, salt and pepper for a quick arugula or watercress salad. Seriously, pick that white balsamic vinegar when you see it, and you'll be a believer too. Find Batistini Farms products at Wine Merchants, Whole Foods, Buie's Market and b-farms.com.
Wine Merchants Bodega Basket
205, chemin S. Stratford, Winston-Salem
We would like to thank Wine Merchants for embellishing our goodies this year by adding them to a sweet basket. Wine Merchants is one of our favorite places for local and regional goodies, sauces, pastas, crackers and, of course, wine. You can also find local meat, eggs and cheese. Want to buy some items with wine? Gwendolyn will sell it all for you in a nice gift basket that will delight your recipient.
Whether you want to duplicate this winning basket yourself or purchase individual items like stocking stuffers or gifts, we hope you enjoy the experience of shopping local and supporting our Triad and North Carolina producers and markets that sell them.
The winner of this basket of glorious treats from the Holiday Gift Guide will be announced on December 17th and the basket will be available for collection at wine merchants following the announcement. Be sure to follow YES! Weekly on Facebook and Instagram to name the frontline healthcare worker you think deserves this holiday gift!
Kristi Maier is a food writer, blogger and all things local cheerleader. She even enjoys cooking in her kitchen, although her children rarely appreciate her efforts.
[ad_2]
Source link