[ad_1]
Loco Burro is the new Tex-Mex restaurant coming up in Knoxville.
Located at 7600 Kingston Pike in the West Town Mall, Loco Burro opened its doors three weeks ago. It is owned and operated by Kennedy Concepts, which also operates the original Loco Burro in Gatlinburg.
Featuring an extensive menu, rooftop bar, and mechanical donkey, Loco Burro functions as a family restaurant, late-night hangout, or gathering place for friends. It aims to provide an experience for everyone.
Marketing Director Brittney Singh has talked about bringing Loco Burro to West Knoxville. She said they wanted to get away from the touristy aspects of the original location.
"We wanted to make this one… more comfortable," Singh said. "People are going to be sitting here for a long time watching UT games. If we go up to our roof, it's more of a Spanish villa type vibe.
"The rooftop – we really wanted to make it feel like you're not at the mall, like it's your own little oasis outside of Knoxville. So when you visit, you don't have the "You don't even feel like you're in Knoxville," Singh said.
Singh spoke about the restaurant itself. They started construction in January 2020, so it's been almost three years. She said they carefully selected and designed every aspect of the restaurant, from the menu to the décor.
"Everything was very well thought out," Singh said. "Just like the food and just like the drinks, we've taken all that energy and put it into this building as well. Hopefully, before (customers) come in here, they can kind of see this, even walking up to it. We are unlike any other restaurant in Knoxville. Our Loco Burro sign is very bright. You can see it from the freeway.
Owner Chad Kennedy also spoke about the restaurant and what makes this place special.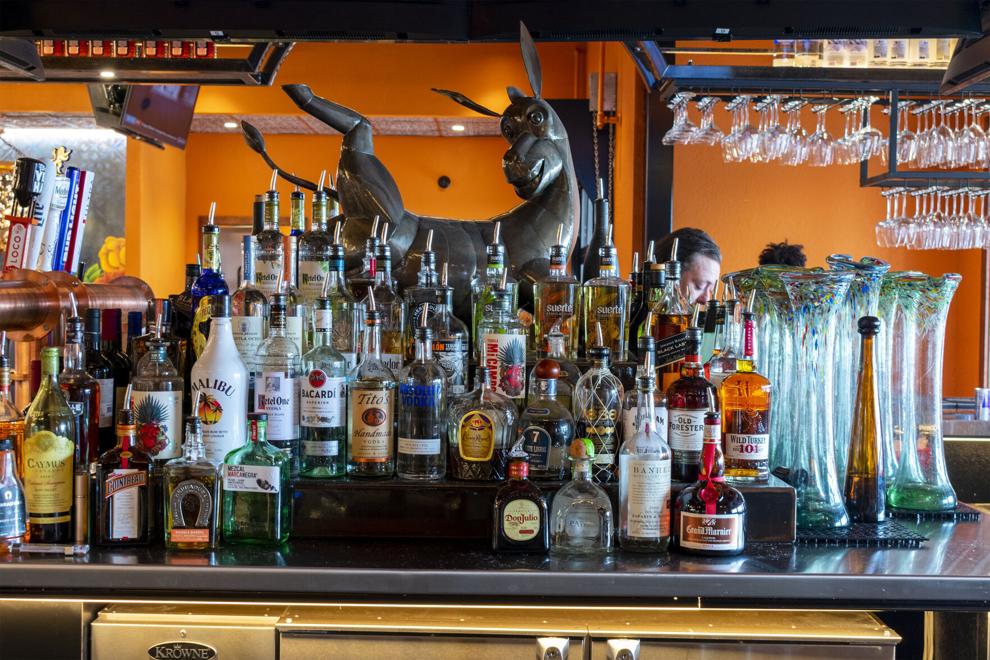 "What makes us special is the quality of our food, the quality of our drinks at the bar," Kennedy said. "We have a fantastic location. Plus, we're West Knoxville's only rooftop bar and patio.
Singh talked about the menu, saying it's "chef-driven." They test all menu items before finalizing their placement. They do this to ensure that what they serve meets their own standards as a restaurant. They strive to make quality food to serve.
"Most of our products are really Tex Mex food – it's fusion," Singh said. "We have our Birria de Res tacos, which are my favorite – it's new to the menu. This menu is definitely different from our Gatlinburg menu, it is more refined.
The menu itself has a great list of options to choose from, including tacos, burritos, enchiladas, fajitas, and quesadillas, and more. Their menu should satisfy any Tex Mex cravings customers might have.
"We have everything from small plates, tacos, enchiladas, burritos," Singh said. "We have a massive five-pound Chihuahua Burrito that if you can finish it in 30 minutes, the burrito is free and you get a free ride on the (mechanical) donkey. We try to make it a little fun.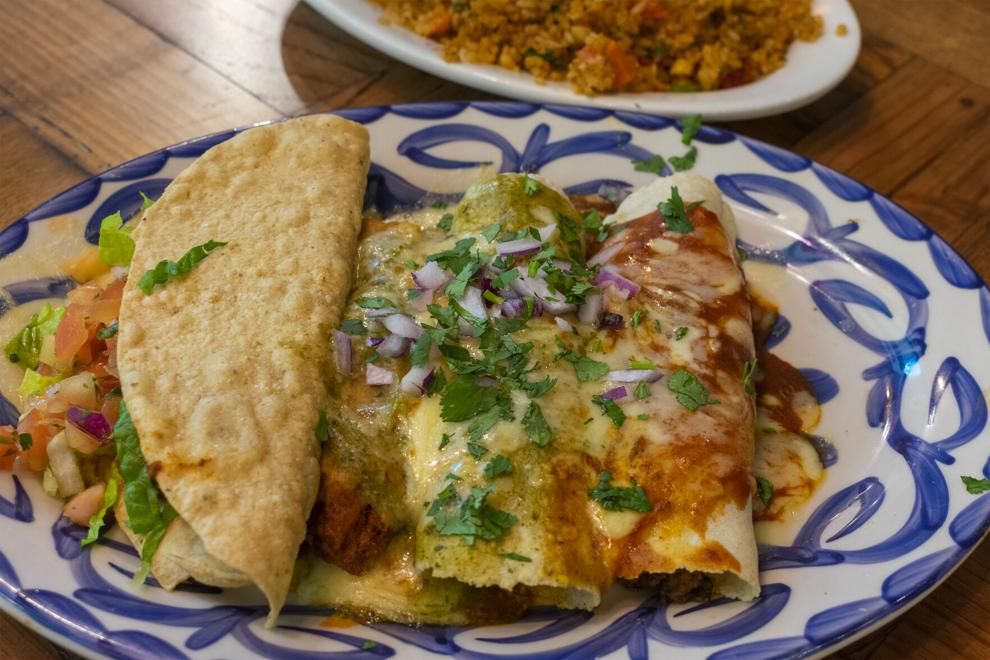 In addition to their menu, the restaurant offers an extensive drinks menu with ingredients and syrups, homemade and handmade. They try to make their drinks special to stand out from other margarita spots in town.
Singh mentioned a few menu items as favorites, like the recently added Birria de Res tacos, but couldn't pick just one.
"I could go on and on on our menu," Singh said. "I can't even choose one thing. And I probably eat them every day, and every day, it's so hard for me to figure out which one because they're all good.
On the other hand, Kennedy said his favorite food is fajitas, especially the steak and chicken fajitas they make.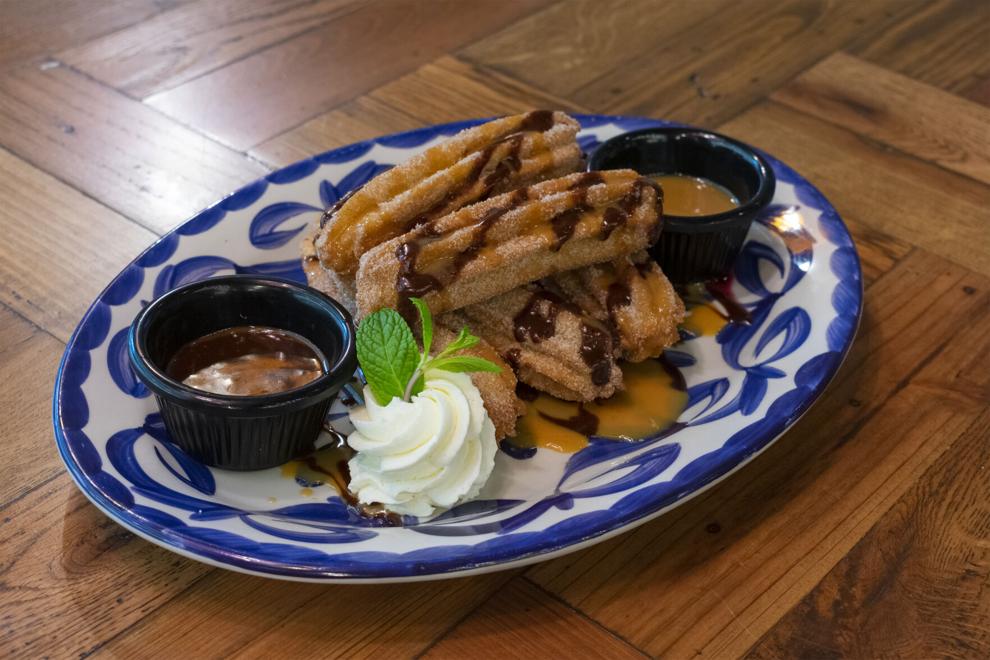 The restaurant is still establishing itself in West Knoxville as well as its own routine, but they have stayed busy even though they have just opened. Singh said business has already exceeded his expectations as more and more people come to dine at Loco Burro.
Kennedy spoke about the future of the restaurant, with plans underway to open more Loco Burro locations.
"Now that this is our second location, we plan to open multiple Loco Burros in different areas of Knoxville and then branch out to other cities," Kennedy said.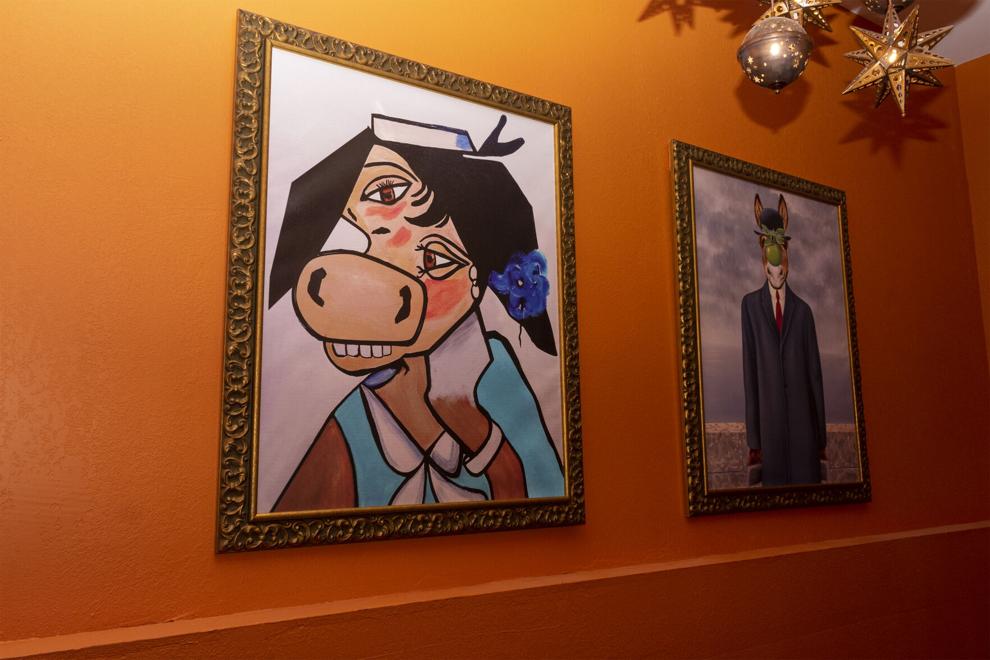 With their doors open, Loco Burro in West Knoxville invites people to experience a Tex Mex restaurant, a rooftop bar at West Town Mall, and a mechanical donkey to add to the fun. They hope to grow and provide people with a quality experience, especially when the roof can fully open for the summer.
"We're just trying to get everyone to come hang out and party," Singh said. "Eat great food, drink great drinks, and have a different experience that you won't get at any other restaurant in Knoxville."
[ad_2]
Source link